Plant Guide
>
Flowers
---
Flowers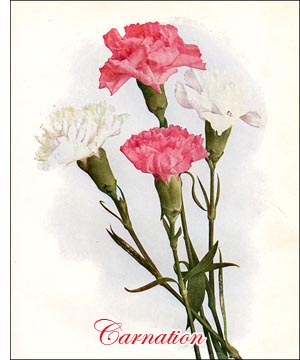 Flowers are the essential parts of higher plants, as they are necessary to fruit and seed formation. Some flowers are beautiful and fragrant, while others are neither; some are large and showy, but emit a disagreeable odor.
The part of the flower which attracts the eye is usually the corolla, formed of the separate or united petals, which vary in size, form, and color.
Somewhere near the base of the corolla are found the nectaries or glands which secrete the nectar so highly appreciated by insects and from which nectar the bee makes its honey.
Flowers of different species of plants open or develop at different periods of the season of active growth. Some open early in spring, while others do not develop until late in the fall.
Double flowers (culture products of gardens, etc.) are generally considered more handsome than the wild, unchanged, or normal flowers.
Flowers are of very many patterns, and it must not be supposed that there is any special pattern for them all.
There are four parts which belong to flowers in general, and they are repeated in various flowers in numberless ways, or one or more of the parts may be omitted.
Arrow Head
Aster
Azalea
Beach Pea
Black Cohosh
Blood Root
Blue Bells
Blue Gentian
Blue Spring Daisy
Blue Star
Blue Vervain
Blue Weed
Butterfly Pea
Calla Lily
Canadian Tick Trefoil
Carnation
Cineraria
Clematis
Columbine
Daisy
Easter Lily
European Columbine
Field Larkspur
Fire Weed
Fleur De Lis
Flowering Almond
Forget Me Not
Fringed Gentian
Genista
Golden Rod
Hog Peanut
Hyacinth
Iris
Jobs Tears
Ladys Slipper
Lily of the Valley
Live Forever
Liver Leaf
Liverwort
Mallow
Mountain Laurel
Mullein
Narcissus
Oswego tea
Pickerel Weed
Primrose
Purple Avens
Purple Fringed Orchis
Purple Trillium
Purple Virgins Bower
Rose
Scarlet Painted Cup
Scilla
Sea Lavender
Sea Pink
Soapwort
Sunflower
Thistle
Trailing Arbutus
Tufted Vetch
Turtle Head
Verbena
Violet
Virginia
Water Shield
Wild Blue Phlox
Wild Lupine
Wild Yellow Lily