Plant Guide
>
Herbs
---
Herbs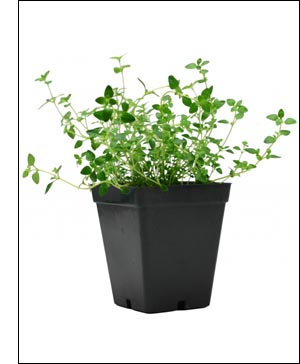 Herbs are a group of plants of which the leaves, seeds, and sometimes the flowers are used chiefly as flavorings or condiments.
They are not food plants, but rather food adjuncts. Many of them owe their qualities to an essential oil and were formerly utilized as correctives and even as mild preservatives.
Modern practice, in the way of caring for meats in cold storage and by canning and otherwise preserving vegetable foods in good condition for future use, have tended very largely to dispense with these plants in their original uses and they are now employed, if at all, simply because their peculiar flavors are liked.
Herbs are used chiefly among the peoples of the warmer regions of the Old World, where the oils and flavorings are better developed, and where they perform the important service of counteracting the natural tendency of materials in such places to quickly decay; equally among us these extracts serve a similar purpose, to a degree, and they appeal to the appetite in spring as the sluggish condition of the system awakens into more activity.
Many of the plants yield principles that are utilized in medicine.
The herbs are here divided into two groups: (a) the culinary herbs used mainly if not entirely for flavoring; and (b) the pot herbs, commonly boiled and eaten with greens.
Angelica
Anise
Balm
Basil
Borage
Caraway
Catnip
Chervil
Chives
Clary
Coriander
Cumin
Dill
Fennel Flower
Fennel
Florence Fennel
Horehound
Hyssop
Lavender
Lovage
Marigold
Marjoram
Mint
Parsley
Pennyroyal
Peppermint
Rosemary
Rue
Sage
Samphire
Southernwood
Summer Savory
Tansy
Tarragon
Thyme
Winter Savory