Plant Guide
>
Grasses
>
Red Clover
>
Red Clover seed
---
Red Clover seed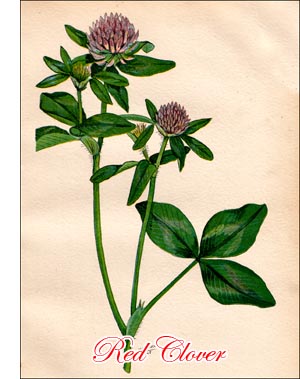 Seed:
Except in southwestern Ontario, Red Clover seed is only grown to a very limited extent in Canada. Whether or not a field should be used for seed production depends on conditions. If these are favourable, all or certain parts of the field are commonly left for seed. Success depends on many factors. If the latter part of the summer, when the seed is ripening, is rainy, there is far less chance of producing good seed than if the weather is warm and dry. Cold, stiff soils, which may produce luxuriant growth, are not as a rule satisfactory for seed production. The best soils are sandy loams with an abundance of lime and a fair supply of potash and phosphates. A thick stand of clover improves the quality of the hay but produces only a scant amount of seed. A relatively thin crop will give a heavier yield and the seed produced is of a better quality. A smaller amount should therefore be sown for seed production than for hay or pasture.
The first cut of Red Clover gives a small return of seed because the bumble bees, which fertilize the blossoms, are less numerous during the early part of the summer than later. For this reason the first growth is cut for hay or pastured and the second growth left for seed. By cutting or pasturing the first crop, the weeds are checked and the second growth is cleaner.
Red Clover should be cut for seed when most of the heads have turned brown and the stems begin to dry up. The seeds in most of the heads are then ripe and of a pronounced colour. By cutting earlier, a large proportion of the seeds will be immature and shrunken, the vitality will be low and the general colour and appearance inferior. It can be cut with an ordinary mowing machine. The heads and flowers are easily broken by careless handling, especially in dry, hot weather. Threshing should be done in cold, dry weather as it is difficult to separate the seeds from the pods when it is damp.
Quality of seed:
The colour of ordinary commercial Red Clover seed is mixed, some seeds being yellow, others purple, and others bright in one end and dark in the other. In some samples the bright colours prevail while in others the dark seeds are most common. It is a popular belief that bright coloured seeds are not fully mature and that samples which contain a large proportion of them are inferior. This, however, is an error. All seeds gathered from any individual plant are of the same general colour. In some plants all the seeds are yellow, in others deep violet, and in others uniformly two-coloured. Bright yellow seeds are just as ripe as dark purple ones. The mixed colour of the ordinary commercial sample therefore does not mean that the seeds are not uniformly ripe. It simply means that it is composed of seeds of different types, each type having its own colour. Although the darker seeds are more popular, the colour should not be taken as an index of value as the most desirable plant types may have pale yellow seeds.
Good Red Clover seed should have a shiny lustre and contain only a small proportion of undeveloped, shrunken seeds. The legal weight is sixty pounds per bushel.
Impurities:
Red Clover seed too often contains noxious weed seeds. Among the most troublesome are Ragweed, Night-flowering Catchfly, Bladder Campion, Canada Thistle, Curled Dock and Ribgrass. Other less harmful seeds are Green Foxtail, Lamb's Quarters, Lady's Thumb, Pale Plantain, Yellow Foxtail, Sheep Sorrel and Smartweed.
Diseases:
Red Clover has many enemies. Insects are troublesome and often do considerable damage. Weevils and other insects feed on the leaves and the clover root borer attacks the roots. The latter, which fortunately does not seem to be prevalent in Canada, eats out the central parts of the roots and is a serious pest where it is abundant. The clover midge, which feeds on the young seeds, frequently causes serious loss. Where it threatens to be troublesome the clover should be pastured or cut early.
Various kinds of dodder live on Red Clover. The kind found in commercial seed is chiefly determined by the place of the seed production. It is most frequently introduced into Canada with Chilean Red Clover seed. This dodder (the Latin name of which is Cuscuta racemosa Mart. var. chiliana Engelm.) is quite different from Alfalfa dodder. It is true that the dodders resemble each other, but their effects on the plants are quite different. Although introduced several times and widely distributed in the seed producing districts of Ontario, the Chilean dodder seems unable to establish itself and is practically harmless. Other species of dodder may be introduced, however, and prove troublesome with Red Clover.