Plant Guide
>
Mosses and Lichens
>
Mosses
>
Genus Astomum
---
Genus Astomum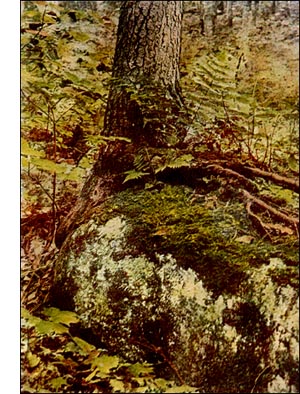 The species of the Genus Astomum are minute, simple or branching plants, living in matted tufts on the ground.
The leaves are lance-shaped, tufted and curling toward the apex of the stems.
The spore-cases are erect and symmetrical on a short pedicel and are immersed in the leaves. They have distinctly formed, beaked lids, which are not easily detached. There are no teeth.
The generic name Astomum, from; privative, without, and; a mouth, was given because when first known this moss was supposed to have no lid.
There are seventeen species in all.
Astomum Sullivantii Moss